Welcome to Project 140
Located in the centre of the historic old town area of Edinburgh, on the Royal Mile, the building at 65 High Street has stood for 140 years as a mission hall or church for the entire time. Built by D.L.Moody, this wonderful listed building is home to Carrubbers Christian Centre and we need to renovate the building to ensure that it can continue to be used to serve God and share the gospel for at least another 140 years.
We are now looking to raise the £1.7million needed to make this a more flexible, more accessible, exciting building to be the home of Carrubbers. If you like to learn more about the project, the building's history and what goes on in Carrubbers, then please read on.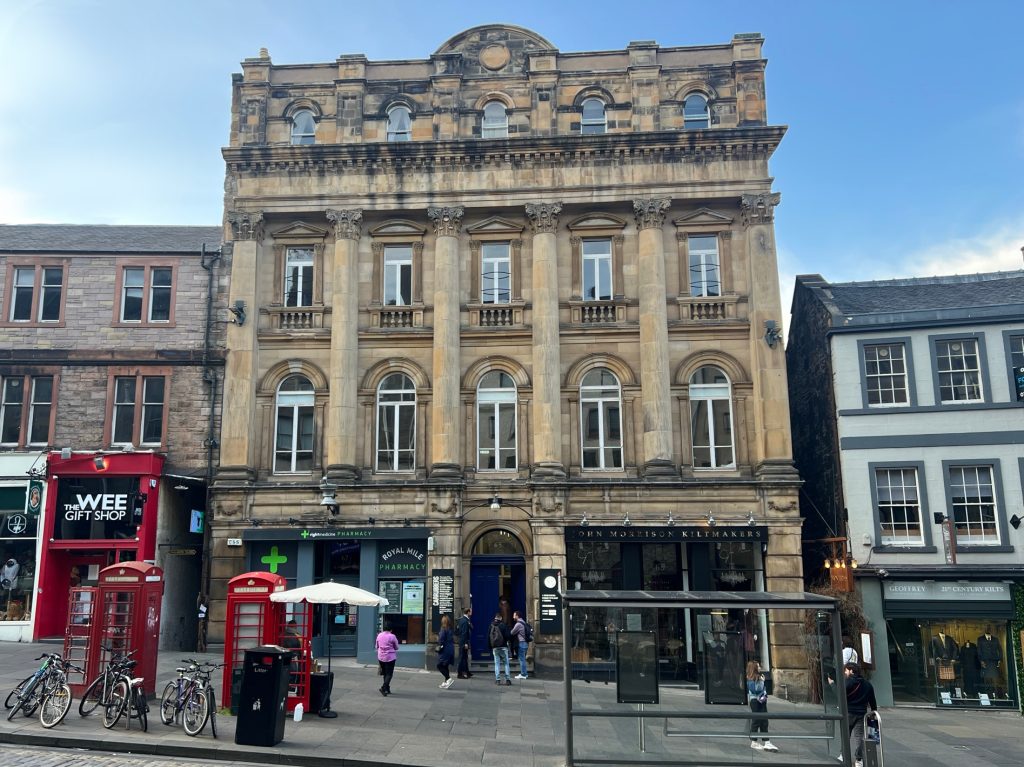 About Project 140
Learn about the project, including our objectives, funding goals, and the impact on our ministries and spaces.
Learn more ›
Plans
Discover what changes we're proposing for each floor, plus view floor plans and 3D renderings.
Learn more ›
Give or Pledge
Help us achieve our ambitious funding goal by pledging your support to the project, or making a donation.
Learn more ›